Creator
Hello, my name is Braden Lockwood. I am a graduate from Cal Poly SLO with a BS in Mechanical Engineering and a concentration in Renewable Energy. You can check out my story to learn more about me and my background. I made this site hoping that it would get people to ask some bigger questions. We spend so much time focusing on our daily routines that sometimes it's hard to take a step back and look at the bigger picture. In the last 100 years the world we live in has gone through unbelievable change. The invention of the internet, artificial intelligence, quantum computing, and interstellar space ships are really just the tip of the iceberg. We have developed the science fiction technology of the future but we are living under the political ideologies of the past. I believe that the next step in the progression of society is the evolution of human consciousness. It is time to look inwards and reexamine the problems facing human civilization with fresh eyes. In our lifetimes we will experience a revolution of knowledge that will challenge materialist world views and validate many ancient truths through a scientific lens. We learn more every day about human origins and the multidimensional nature of existence. We are also learning methods to harness and manipulate energy in ways far beyond current comprehension. With that power, we hold the potential to build a better world for the generations to come. My sincere hope in making this site is that it will spark a real conversation about whether we could level up as a people. What would happen if we treated the problem of governance more like an engineering problem than a political one? If we focused modern advancements on making life on Earth better for everybody (including the earth and the species we coexist with) we could accomplish amazing feats. Why not try?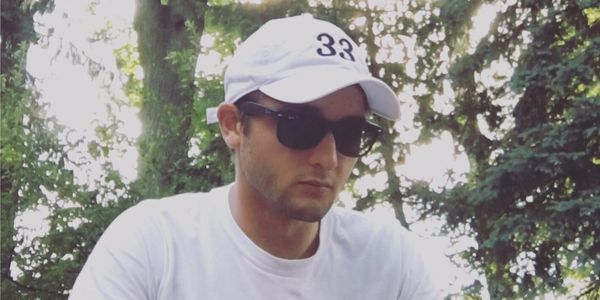 Philosopher
My name is Nick Hinton. As a kid, I was always interested in ghosts, UFOs, and the pyramids, and by the time I was a teenager, I found myself deep in the rabbit hole of conspiracies. When I left high school and entered the so called "real world" I found myself disenchanted by the "choices" society laid out for me. It was either go back to school or get a 9 to 5. I tried both and for many years I felt lost. I was having trouble finding my place in a world I didn't believe in. It wasn't until I decided to take my own path and fully dedicate my life to raising the collective consciousness, that things really started to change for me. My life began feeling more meaningful and the life I had always dreamed of seemed to fall in my lap. Things aren't always easy, but it's definitley a lot better living in a world of wonder and abundance. Because I've made it my life's mission to help shift the current paradigm of fear and lack, I've decided to work with Pyramid Realm. I wholeheartedly believe in supporting artists and small businesses, because they are the people who will shape our society for the better. By wearing a shirt with a pyramid or UFO on it rather than a plain Supreme logo, I believe in some small way, you're bringing awareness to topics that desperately need to be discussed, and subtly changing the way people see the world.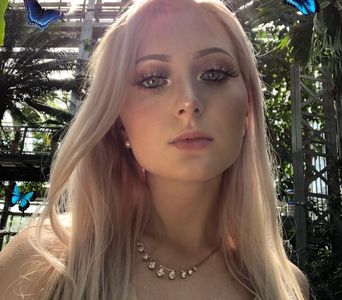 Light Worker
 My name is Danielle Niemeier. I am a mystic, dream-state shaman, energy healer, intuitive tarot reader, model, makeup artist, and medium in training. I am eighteen years old and born & raised in Virginia. For as long as I can remember I've always known life was more mystical than it seemed. Up until the age of eight I was able to see and communicate with spirits, angels, and other light beings. Ever since I was a child I've been astral projecting through dream-state into higher realms of awareness. Through astral projection I have received information that doesn't only benefit me but benefits my loved ones as well as the world around me. Through dream-state I was shown future and past events, past life memories, and through those experiences I have developed a better sense of awareness as to why I'm here and what my mission here on Earth is. As well as seeing future and past events, I've also been able to see into my other multidimensional lives, and through those experiences I was taught lessons and guidance on how to make this life different and better. 
The average human uses an average of 10% of their brain's capacity but we have far more potential than that limited percentage. By expanding your conscious awareness, you are able to use more of your brains capacity and unlock different states of awareness you may have thought were unobtainable for the "average human". Astral projection, telepathy, clairvoyance, remote viewing, telekinesis, and so many other psychic abilities can easily be obtained when you elevate your consciousness. My mission and hope for humanity is to awaken people to their true limitless potential, and help expand their awareness to see that in the end love, peace, and unity is all that matters! We all chose to come to Earth to raise the vibration and return the planet back into Unity. Wake up to your potential, step into your best version of self. Heaven on Earth is closer than it seems.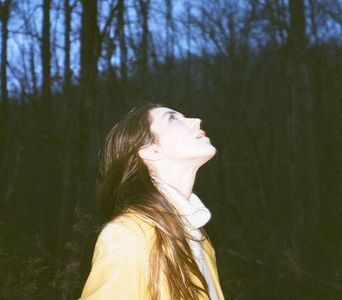 Creative
My name is Ruby Ulla, and I was born and raised in NYC. I am an actress, an intuitive empath, an astral traveller, a truth-seeker and a creator. I have been lucid dreaming since before I can remember, and I have always had psychic instincts. For much of my life, I kept these abilities to myself. It wasn't until I turned 18 that shit got real and those instincts became impossible to ignore. At first, I felt lost – completely disconnected from myself, as if I was living a life that wasn't my own. With time, though, it became clear that what initially seemed like the unraveling of my sanity was, in truth, a necessary reset; a spiritual awakening that delivered a new sense of freedom and clarity to my life. I could no longer tolerate living blindly in a fear-based system that made the world appear limited, and happiness appear unattainable. Our time on this planet is precious. The knowledge and opportunities available to us are endless; who is to decide what our path should be ? I decided I wanted to take the reins of my own destiny and live life unapologetically, speak my truth and embrace my most authentic self. I taught myself to live in the now and allowed my doubts, fears of the future/regrets from the past, and thoughts that weren't my own and didn't serve my greatest good drift from my focus. It became clear that part of my purpose for being on earth was to help others to embrace their authenticity and remind themselves of the beautiful force of nature and love that governs our planet but our society has sadly forgotten. My goal is to inspire others of these undeniable truths that exist within us all and are waiting to be remembered, and to embrace their most authentic self and  LOVE, not fear. Part of my mission is creating my own films that will embody this message and penetrate past any defensiveness and centuries of societal conditioning to really reach people on a deep level. There is beauty in all forms of the human condition, the dark is needed to appreciate the light, and this is something we all can relate to and part of our lesson being on this planet. We are here to experience ourselves, each other, our Mother Earth and the beauty of our consciousness reflected back to us. I hope that my films can help remind those who are asleep of these universal truths and assist in this powerful time of global ascension.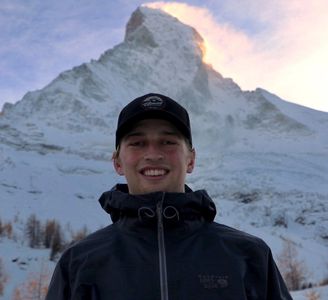 Photographer
 My name is Austin Maranville and I am a 21 year old student at California Polytechnic State University studying Environmental Engineering. Outside of school I have a variety of hobbies that include weightlifting, backpacking, and photography. Landscape photography has been a passion of mine for over 9 years and taken me to some of the most beautiful landscapes around the world. Located out of California, I have had the opportunity to explore a variety of landscapes my home state has to offer, from the alpine lakes of the Eastern Sierra Mountains to the coastal bluffs of Big Sur. I have also had the opportunity to photograph the beautiful landscapes of Eastern Europe, particularly in the Swiss/Italian Alps. I am grateful for the adventures and experiences I have experienced through the art of photography. Through these experiences I have grown close to nature and developed a deeper appreciation for our natural world. I will continue to connect with, explore, and capture the wonders and spectacles of our planet's most attractive landscapes until the day I die. I hope to see you out there.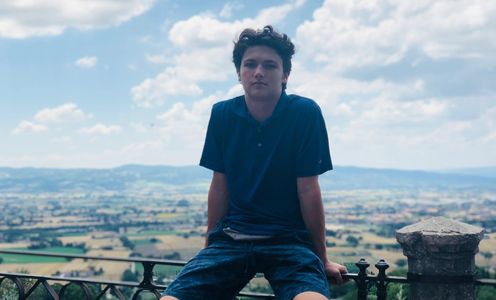 Visionary
My name is Griffin Hill. I am an entrepreneur and undergraduate student pursuing a double major in business entrepreneurship and integrated studies. I love traveling, philosophy, psychology, deep thinking, meditation, art, music, sports and writing. My understanding of my position in this universe and my keen observation skills have heavily contributed to an intuition that continues to guide me through this life's journey. I am a hard-working creative thinker who analyzes every experience. I continue to absorb and learn from the world around me. I am also very critical of our current condition as a human species, but understand that I can help create the change I want to see. 
Recently, I decided to become partners with Braden and dedicate myself to the vision of this company. Fulfilling the role of CMO for Pyramid Realm will challenge me and fit into my schedule nicely. I joined the Pyramid Realm staff because it is the perfect big project for me to work on in my life right now. Braden and I have similar outlooks on the universe and have very specific goals. My hope is that in building our utopian city we can do two things. First, provide a place for like-minded people to come live, express themselves, network, and grow. Second, set an example for people around the world of how we should be building our future. We are in the largest transition that the human species has ever been through. Awareness is increasing throughout the world and people are fighting for truth. Our consciousness is evolving. The leaders at Pyramid realm all want to be pioneers of a new world that is mindful, loving, happy, and united in its goals. Let's start creating a society that represents what we are truly composed of; love and knowledge.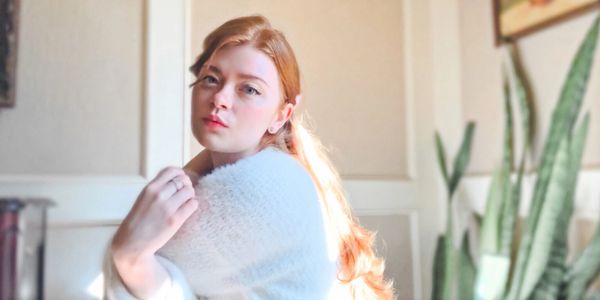 Ancient Historian
Elisabeth Sloan is a Historian of Ancient Civilizations and the Fine Arts with a focus on Mysticism of Ancient Religions, and their connections to Modern Religions. Her interests in this field of study were catalyzed at an early age due to her involvement in Modern Christian and Messianic Jewish traditions, as well as being surrounded by International Government Spies and 33rd Degree Scottish Rite Free Mason family members. Because of this natural affiliation, religious, occult, and secret society mysteries were immediately in the forefront of her imagination. The idea of worlds beyond what was visible to the spectrum of light and depth received by the organs provided in the human body seemed a logical assessment, and it was never taken too seriously or lightly that this possibility could have some sort of influence upon the world that could be perceived. From around the age of four, when she began professionally performing in live musical theater, her experience in studying and watching the "concept" of the phenomena we might call the human experience was cracked open to what this actually meant for her, and others she observed. Growing up, dreams were her main source of schooling. Learning deeply rooted controversial lessons by the time she woke up was something she looked forward to gaining throughout a night's sleep. It was common for her to experience dreams that lasted decades as well as involving people she's never met before, as well as beings she didn't know could exist, in her waking life. This can also be said about random times in her waking life when her body would become numb, vision would go black, and she would then have visions of different worlds and people as if they were flashbacks of distant memories. Because of her experiences in this, she spent much of her adolescence researching the symbology of dreams in different cultures and time periods.

Philosophically driven, and formatted to express it through various mediums of art, Elisabeth continued performing live theater while attending both advanced placement (GT) school and Broadway school while being involved in Internationally Competitive Indoor Drum Lines, UIL Drum Line, Seasonal Theater Productions, UIL Theatre, Improv, Student Leadership, Competitive Trivia, and Journalism while working as a Wedding Planner, Barista, and a Jazz singer in Local Cafés. Experiencing so many worlds during this time exploded her realization of the power of will, intent, and manifestation; along with these influences on time lines through causality. These considerations only deepened her curiosities on the worlds as she and others understood them to be, as well as to be programmed through the various narratives provided by history.

While attending University of Texas at Dallas, Elisabeth studied Ancient Civilizations and founded the Philosophers' Society her freshman year, whose success led to a legal establishment of a Philosophy Major for that UT location as well as a hub for hungry minds to chew on each other's considerations weekly. The next four years of international and state-wide philosophical conferences, a handful of University play roles, Studying Abroad in Liverpool, United Kingdom and a year as Assistant Director for the Theater Department later, her dive into ancient worlds and their relation to the various mysteries that always seem to find a connection to each other, Elisabeth continues her research into Archaeological/Anthropological field work through Cultural Heritage and using her findings to incorporate into Children's Books and Novels.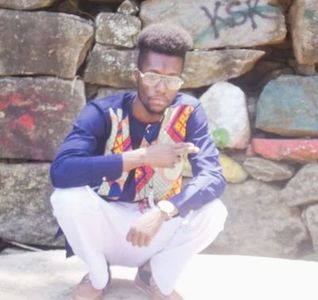 Urban Mystic
Peace and guidance, my name is Rakim Ibn Khalid (a.k.a. "rhaqim"). I am an artist, producer, and metaphysician that was born in Richmond, Virginia in 1993. I grew up being a very observant and creative child. During my childhood I would write stories and draw comic books for my own pleasure. Growing up in a more laid-back neighborhood with less of the street drama that plagued my city coming up kept me away from the trap of the street-life, which also gave me the opportunity to heavily hone in on my artistic talents and writing skills autodidactically, as well as develop a strong interest into mysticism and the truth of our existence due to having a handful of unexplained or "paranormal" experiences.

At the age of 22 I wrote my debut book "In'Sight" after an entire year of jotting down empirically profound realizations and epiphanies about existence and the origin of the universe while under the influence of marijuana on my former private Twitter page @AGenieInABottle (now deleted). In 2016 I released a few dozen paperback copies of the book exclusively to my Twitter followers, and the book received much praise. I am now preparing to launch my second book "Ending Ipseity: Exploring into the Mystery of You" globally, which thoroughly details the exact and actual functioning of thought, the human psyche, and the often misunderstood phenomenon of time. Self-published copies of the book have all sold out, therefore, the global release of "Ending Ipseity" will bring more copies to new readers and many people coming into spiritual consciousness worldwide.

Follow me on Twitter @ThaUrbanMystic (or my backup page @InSightInYou) for greater and deeper insights into the nature of the mind, reality, and how to actually apply such wisdom for effective change in your world.
Futurist
Hello, my name is Brandon Wade. I am 33 years old and currently live in the scenic mountains of Western Maryland. From an early age, I understood that I had incarnated into a very low vibrational timeline--the hostility, violence and divisiveness surrounding human affairs was ample evidence that something was terribly wrong in this world. My young mind struggled to comprehend the senselessness of it all but by the age of 13, I began searching for answers. Fortunately, my dad was an avid reader and had amassed a huge library of books related to spirituality, alternative history and conspiracy theories. I spent hours upon hours researching these matters and I came away with a strong conviction that mankind has been living in a profound state of amnesia--almost as though our spiritual progress has been stuck in suspended animation. 20 years later, this conviction is the compass orienting my entire worldview. That we are essentially living in a time loop is simply a fact of life for me. When I turn on the news, I see the afterimage of every domineering, oppressive and spiritually backwards empire that has come before--along with the same mistakes, the same miscalculations and the same disregard for the sacredness of life that frequently made existence unbearable for our ancestors.   Despite this sobering realization, I am optimistic at heart. I stand firm in my belief that the control systems that have constrained human evolution are finally beginning to crack. We can see the signs everywhere but it is most evident in an emerging population of highly motivated healers, visionaries and free thinkers throughout the world. The Pyramid Realm is indeed a powerful expression of this encouraging trend. Technology has amplified our ability to share our hopes and dreams--we now have an unprecedented capacity to connect to one another anywhere in the world. Make no mistake--this is the key to breaking the viscous cycle that we've been trapped in. I believe that a golden age in human creativity and ingenuity is upon us and find myself truly excited about the extraordinary possibilities looming over the horizon. The co-creators of the new world have arrived. We are the ones that we've been waiting for.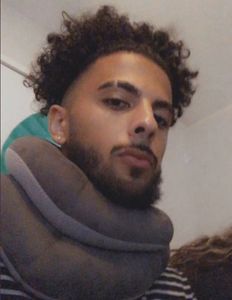 Saint Mo
My name is Mohamed, better known as Saint Mo and I'm an 18 year old YouTuber, Artist & Creator. As a kid I always felt a strong connection with my intuition and a strong disconnection with society but was never fully aware of my spiritual journey until late Senior year in High School where I kept being told what I should do with my life by so many people who didn't know what I truly desired. So by the time I graduated I decided to not go college so I could invest my time, money, and energy into what I truly love and not what society was telling me and ever since I decided to make the transition in my life the universe has abundantly blessed me with love & happiness and I realized that the true history of ourselves lies within and not what school teaches us. Our life is far more magnificent than what society has programmed us into believing it is and it's a journey for a reason, it took some trials for me to gain this wisdom of who I truly was but we're always constantly evolving and I'm grateful to have started speaking my truth and attracting many people who were able to resonate with me on this spiritual journey "The universe reveals its secrets to those who dare follow their heart"
Healer
Hello, My name is Ciara Muir and I  call myself the Magic Muir because it is my purpose to reflect you back to yourself.  I was exposed to the magic and mystical aspects of this realm from a very young age,  with my abilities to make things happen with my mind and really began to understand my own power when I had my first psychic vision at the age of ten. During High School, I developed extreme sensitivities to everyones energy that was too overwhelming for me to manage, I would absorb everyones' emotions. Not knowing what was happening to met at the time, I was placed on anti-depressants which both ruined my life and changed it for the better.
I was exposed to the harsh reality of this world and discovered the pharmaceuticals true intention, which is not to heal you, but to keep you sick so you can continue to need medication for their own profits. I was forced onto anti-depressants , which took away my conscious and turned me into the opposite person that I am now. I lost my gifts and the connection to my intuition. The medication made me even sicker than I was before. I became extremely suicidal, developed extreme anger issues with resulted in violent behaviors and developed Bi-polar disorder. I would continually beg my psychiatrist to take me off this medication, only  for her to tell me I needed them for the rest of my life. She continued to increase my dosage and write me more prescriptions until I had enough.
I decided to take my healing into my own hands. My intuition was able to break past the blockage the medication creates when I would use cannabis, every time I would smoke, I would get visions of how dangerous anti-depressants are and how it is destroyed my life. I was completely intuitively led how to safely withdrawal from these drugs and how to heal myself. I eventually was led to use psilocybin, in which I was revealed the truth of this entire reality, that it is all a giant lie and an illusion. I was able to discover more of my own healing abilities and the innate powers that I was gifted with. I was revealed my purpose in this life which is to spread awareness on the truth of this reality and how to heal yourself from mental dis-ease, naturally. I have been healing my Self ever since and I have never felt so alive in my entire life. 
I decided to join forces with Braden because we both have the determination to start a revolution, so we can create a better world. One that is filled with peace, joy and happiness. A world that isn't filled with deception and lies, but instead a world of grace. 
I WILL and I AM making this world a better place. I am grateful to have joined this team of like minded individuals who have the determination to create the new world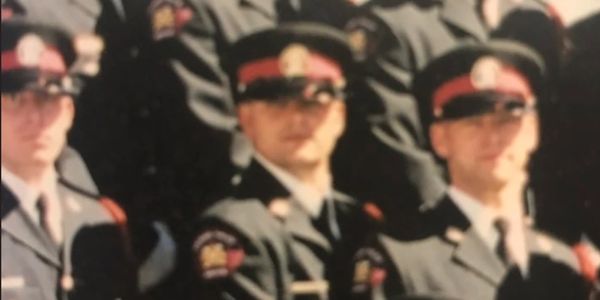 Esoteric Experiencer
My name is James Van Camp. I grew up in Edmonton Alberta Canada. I am now a retired Police Officer after having worked in various city's and towns in Western Canada with the RCMP.  My life in Law Enforcement had worn me down to the point I felt broken. I could see the system was corrupt and not truly meant to benefit those who needed it most. I could also see that those in control of the system were the ones who benefited the most. After years of battling the "group think" that is so prevalent in law enforcement I hit rock bottom. One night I had had an incredible Out of Body/Near Death experience that changed my life in an instant and forever. I never returned to work. I was an atheist prior to this OBE/NDE and I am still trying to digest the experience almost 4 years later. It resulted in me instantly becoming a different person and knowing things at a very deep level that I did not know before. First and foremost is the understanding that we (humans)never die we simply change forms at the end of this life. Also, was the knowing that we are heavily controlled and indoctrinated on every level by an unseen hand. From the very moment I returned to my body I could see the control system we all lived within. I spent many months afterwords watching the system and the people in it in amazement. I also knew, the system was about to break. I knew we were headed for change and was quite sure 2020 would be the start. My time these days is spent researching the nature of consciousness and other esoteric topics. It is my belief we are going to see great changes in the near future. You can read the details of my experience on the Pyramid Realm site.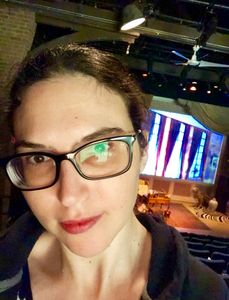 Metaphysical Consultant
 My name is Stefanie Howard and I am a metaphysical consultant for Pyramid Realm. I reached out to Braden shortly after he first published the site and quickly became invested in the Pyramid Realm cause. Many of my personal passions and beliefs align directly with the content of this site and I decided to help out any way I can. I have extensive experience launching businesses and am well researched in the subject matter. I have a Bachelors degree in Metaphysical Counseling and am currently working on attaining my doctorate degree. I also have a Bachelor of Fine Arts degree in Lighting Design and Technology.  In my professional career I am the VP of the Tetralogy of Fallot Foundation congenital cardiac non profit and have been medically published for my work in cardiology. I am also the Vice President of Risk Productions & Media, which helps support the TOF Foundation. My goal in joining the Pyramid Realm team is to spread awareness about the important reality facing this Earth in hopes that I can contribute to tangible global change.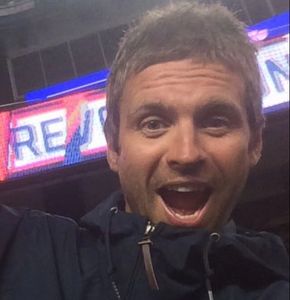 Psychedelic Researcher
My name is Paul Scholes and I have decided to share my insight into psychedelic dimensions and experiences.  I was born and raised in England and I now live in New England, US. I have been here in the States for ten years. I'm aged 41 and in autumn of 2015 I had a sharp break from what we perceive as reality and began embracing a 'Spiritual' remembering. Ultimately this journey lead me to ayahuasca in the Amazon Basin where I discovered that I have a very particular talent for transcending our 3rd dimensional reality and communicating with higher dimensional beings who want me to relay their knowledge and wisdom. In the Amazon I spent time studying and learning from the Shamanic way of life and communicated frequently with these entities. I decided to join the Pyramid Realm team because I want to begin my vocation of sharing knowledge regarding the mysteries of existence to the best of my ability.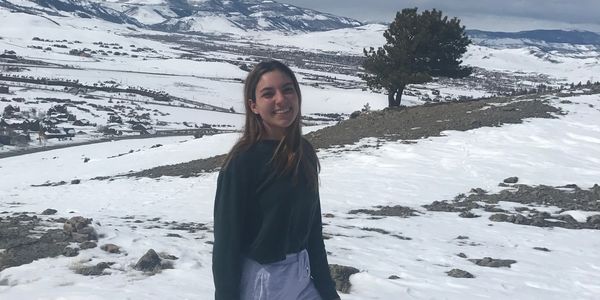 Translator
Hey there. My name is Natalia Cruz Aguayo, and I am working on translating Pyramid Realm from English to Spanish. A little about myself: I was born and raised in Guaynabo, Puerto Rico and am now (with much homesickness) pursuing my bachelor's degree in Creative Writing at the University of Iowa. I am also working towards minors in Anthropology and Philosophy, which I think is worth mentioning since it's these interests that draw me towards the Pyramid Realm website. I believe deeply in the importance of trying to understand the human experience, whether it be through the use of psychedelics, spiritual practice, or simple self-care. I also believe that it's only through this understanding that we may potentially bring about a much better life, society and reality for each of ourselves. This is why I feel driven to make the messages and information on this website accessible to as many people as possible, and you can do that too by simply reading and starting a conversation with someone. I encourage you to.  
Editor
My name is Nic Taylor, I'm an 18-year-old psychology major born and raised in Columbus, Ohio. I'm an editor and writer for the Pyramid Realm blog, as well as part of the podcast team. I'm currently in the process of becoming a certified life coach with the goal of practicing before I turn 20 years old. I have much experience with and research on meditation and spirituality, trauma and addiction, psychedelics, consciousness, government corruption, suppressed technology and inventions, and philosophy among other things. I've felt in tune with a higher power than myself from a very young age, and consider myself to be very intuitive and empathic. I struggled to move past my conditioning until a major, life changing spiritual awakening at the age of 16. Since then, I have felt an excited passion emerging into my awareness. This passion has brought many synchronicities that reveal the unfolding of my gifts and talents, and how I can further share my message and creation with those that walk this planet alongside me. I hope to bring positive change, and to push universal acceptance, non-judgement and love in as many creative ways as I can in this life. I encountered Pyramid Realm around 2017-2018 and was encapsulated by the ideology behind it. I have recently become more involved, and I'm excited to see the direction and evolution of something that has so many bright minds involved.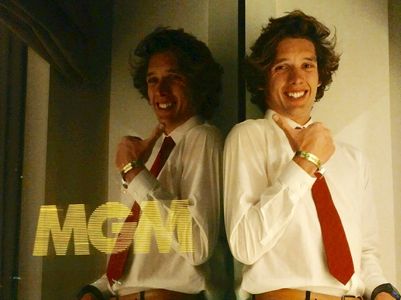 Quantum Nerd & Artist
My name is David Lutze, and I am currently going into my fourth year at the California Polytechnic University at San Luis Obispo as a Computer Engineer. I have a cumulative GPA of over 3.7. When I am passionate about something, there is almost no limits to what I can accomplish. Recently those passions have deeply coincided with the content of PyramidRealm, and more specifically, the topic of consciousness. The mystery of consciousness and the mind is arguably one of the biggest scientific mysteries to date and as such, millions of minds have pondered the origins of consciousness to no definite avail. I believe that in our lifetimes, this will change. I believe that as computing power increases, and the advent of quantum computing rises, we will be able to simulate a more accurate depiction of our own minds, and from this we just may learn the root and potential of our own consciousness. Even if this does not reveal the true origins of our consciousness, I believe that it will take us one step closer to the truth. 
As the global consciousness project and many similar studies suggest, I believe that our minds are much more interconnected with those around us and the physical world than is commonly assumed. Once I started questioning reality I began to notice more and more correlations between the thoughts in my head and the actions/activity of others in the real world. I believe that consciousness is a singular web that we all experience and modify through our own individual thoughts and beliefs. It is a shared experience that may be perceived differently from person to person, but at it's origins our consciousness is one and the same. But how is this consciousness processed? And what makes it appear different from person to person? Well to answer those questions, I propose that our brains are a complex and organic quantum computer. A computer powerful enough to not only process all the data it receives from the bodies' sensors (eyes, nose, nerves throughout our skin etc…) but to also process and manipulate this conscious web that is available to us all. 
My aim is to explore my ideas about consciousness and our minds by pursuing a masters degree revolving around quantum computing, and specifically quantum neural networks. I believe that in doing so I may be able to shed some light on the age old question about the origins of our consciousness, or whether it really is 'ours' to begin with. This is why I have joined the PyramidRealm team; because I believe that I will play a role in unraveling the mysteries of consciousness, and that PyramidRealm will be the perfect place to expand, and share these ideas. I believe that our global society will change drastically in our lifetimes, and PyramidRealm will be a part of that change.
Existential Crisis Undertaker & Sober Psychonaut
My name is Chase Whitney. I, like everyone, have gained my experience and understanding through the world by a fair amount of observation,  extensive overcoming of the difficulties and pain of life, and budding collaboration. I do not claim that I am special. I am unique only in the sense that everyone is in their own way. 
   I've chosen to be a part of this movement because I can imagine a better future, not only for myself, but for anyone and everyone who has felt beaten down by struggles of the world. A world that appears to actively want to beat us down instead of promoting our collective rise. I  believe that if something can be imagined it can be achieved. In Pyramid Realm, I see a true chance to start to change the way we view our government, our collective consciousness, and ultimately ourselves in all aspects. 
   From my own experiences I have found how difficult it can be to alter the way we view ourselves and the world. It's honestly just hard to accept change or truths that have been hidden from sight for seemingly so long. Yet I know that this process is nothing but vital. Vital for the way we are told to live and are governed, vital for the planet and its preservation. It is vital for human ingenuity and creativity to flourish, and again, vital for our own sanity in wanting to even be alive and to be a part of this world. I've found that escaping everything can be easier, but ultimately the underlying issues still remain. When I have done this I've found only that I become desensitized to the pain the world is going through. I feel less pain but I also feel less connected to the world. And while at times it can be healthy, even more so necessary to do this, I've found that the pain doesn't go away. If there are still entities suffering, ultimately so do I. And while I do feel the cliche saying, "ignorance is bliss" holds some truth, constantly running can be just as exhausting as anything else, and in addition, ignoring the worlds burden entirely does nothing to aid in its evolution. 
   I believe that the only way to lessen the collective burden is to put in effort. I believe that effort on any scale, whether it be donating time or money, reading the contents on this site, or even the smallest act of kindness such as a smile towards a stranger is a step in the direction of making this world truly beautiful for everyone. As it's been said before, when we as a people, as protectors of our earth, can come together and work towards collective progress, THAT is when it is actually achieved. 
   Our effort and the burning desire to improve our circumstances can be the ideas for lasting change. And fuck, I know it feels daunting, but that's why I believe we're here, sharing our experiences, our wisdom, and our ideas. I'm ready for life to improve for the better and I want to help in any way I am able. 
Product Creators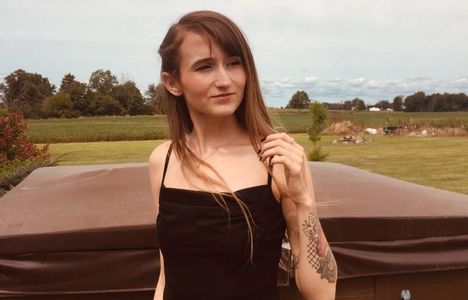 Light Ophelia
My name is Alyssa and I am a creator. I own a small holistic apothecary business and I make homemade lip balm, candles, and tea for the Pyramid Realm subscription box. My company, Light Ophelia, specializes in body care and aromatherapy, as well as spiritual tools. I got the name from my higher self through a series of meditations for a class I was in. Ophelia is what I call my "soul name."   Right after I graduated high school I went into a downward slope of depression. It shattered my world and everything I had ever known. I ended up having to admit myself into a mental hospital for suicide on Halloween 2016. I was aware enough to understand that this wasn't what I wanted. I didn't want to die so why did I feel that way? I ended up losing a lot of people close to me but it propelled me into a very intense and rapid spiritual awakening.   I have now discovered many of my intuitive gifts. I am continuing to study and practice even more with help from family and friends who are also in tune with their psychic and spiritual abilities.  I know a few of my spirit guides personally and communicate regularly. I also work with passed spirits who are stuck in furlow and help them move forward to their soul again. A lot of my spiritual work is done in the dream state. I also regularly visit parallel versions of myself to help each other learn lessons.   I am very excited to be providing people with products and art that will help them further their spiritual journeys.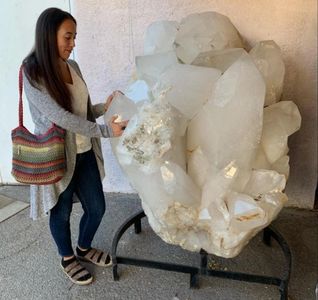 7 Eye Crystals
My name is Cassandra, I am the business owner of 7 Eye Crystals where I collect and distribute a variety of crystals, stones and gems. I also create and sell jewelry and accessories using all natural stones and high quality glass beads. I chose to work with Pyramid Realm on this project because their vision is something that I believe will make a positive impact on the world and I aspire to be apart of the betterment of this ever-changing society. I will be contributing a variety of necklaces, earrings, and crystals to the Pyramid Realm subscription boxes and I'm excited to share my passion with all of you. Something great I've learned along my path is if you want something you better go for it. Want change? Be change.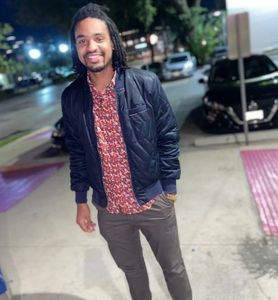 Fiyah Azz Socks
What's good y'all. I am Jadeverett Mayhorn or Jay for short. I'm a spiritual entrepreneur, and also the Chief Essence Officer of both Hempaholics non-profit organization and Fiyah Azz Socks. Collectively both organizations help to uplift the universal consciousness through self love, spiritual awakening, wealth building, and cultivation and vegetation of the "green" lifestyle. Aiding the collective conscious in the transformation of going green from the inside out is our purpose for existing. I have decided to get involve with PyramidRealm because I see a group of individuals coming together with the goal of uplift, transforming, and loving not only themselves, but looking to spread the wealth with the world. This mission aligns with my heart and my true values, so it is a pleasure for me to work with this amazing organization.
Abella Art & Design
A little about myself; My name is Jess, I'm 28 I graduated from Montserrat College Of Art with my BFA in photography. I started my own photography business in 2015 shortly after graduation.  When I first started out I geared more towards events & family portraits. This was a sure way to build up clients and to get my name out there. After a few years of pushing through these sessions that seemed to exhaust me, I decided to use my creativity in a different way.  This is where I fell in love with resin, I didn't start small with molds or small projects. I dove right in fears and all and made a 16 x 20 painting for my first project. A geode, something I have always wanted to make. After creating my first painting I fell in love. From there I experimented with Orgonites, freeform resin, home decor, furniture and different types of molds. Today I run a successful business that inspires me to use my creative freedom however I want. I supply Pyramid Realm with all of their Resin Pyramids and Orgonite inventory. My dream is to own a studio and be able to create art full time.  Being a small business owner has given my life a purpose. I wake up every day excited to create and put fourth new ideas. I love what I do, and the fact that people like it too makes me feel like I'm right where I'm suppose to be.
Malabeadman
I am the founder DeAngelo Stewart. I started Malabeadman to spread the search inside of our self and experience sensation outside of our regular external stimuli. I am 22 getting a degree in Computer Science. My journey began in 2017 when I started meditating regularly and going to a meditation circle. With practicing so often I gained a new way to perceive and that there are multiple ways to do so. I believe meditation and time with yourself is important for everyone to understand the feelings we have and the thoughts that we project or come to us. Understanding yourself if the first step, when we decipher our code with compassion and humility, we can work towards understanding others while creating lasting connections and relationships. These connections that we create, are something completely new. Breathing meditation and yoga are only a few of the many ways there are to connect consciously to our body and mind. Malabeadman is about connecting you to external tools that connect with an internal intention of yours. Our mala bracelets use real crystals and gemstones that we bless and pair it with the right chakra. Chakras are energy channels in us that hold strong emotions. Each chakra resonates at a certain frequency for example the 1st chakra root chakra resonates at 256Hz, each crystal vibrates at a different frequency as well. Tigers eye vibrates at a frequency that's good for grounding and giving your 1stchakra energy. As we build on the understanding of our self we can humbly understand others. Building our awareness of both the external world and your internal world we can better navigate in it. Understanding everything is connected and that we have the power to gently nudge our universe with the actions we do every day can be completely liberating. This is why Malabeadman strives to inform people to research and study your passions, and you will enlighten the masses.
Cosmic Feels
My name is Stephanie Macke but I am better known as Steph Feels. I am a healer, feeler and creator. I have been creating intention based crystal jewelry since 2013. I am creating jewelry for the Pyramid Realm shop as well as pieces for the monthly subscription boxes. My jewelry has played a part of my healing and spiritual awakening and I am happy to send these pieces out to the world through Pyramid Realm. My spiritual awakening began when I had a near death experience in 2012. I was called into a higher mission one that I would eventually learn was to change the world. I know that to change the world I must align with others who know it is not only possible but necessary. Pyramid Realm aligns with my vision and messages I have been receiving for a new earth. Human connection is what is going to heal and progress this planet and I am so thrilled to be teamed up with amazing people with amazing vision.